Work from Home Technologies shine as Employee's Covid 19 and return to work concerns are real.
The lack of information about Covid 19 and the rush to return to the office, even as Work from Home Technologies succeed, creates unnecessary anxiety.

It's discerning that our agency knowledge centers, specifically the CDC and OSHA, are not providing specific guidelines for office environments to reopen.  Their messaging leaves the companies to figure it out.  This approach can be a disaster for the company, employees, and the community.  There is just too much misinformation about this virus at this time.
OSHA has published "Guidance for Preparing Workplaces for COVID-19."
"This guidance is not a standard or regulation, and it creates no new legal obligations. It contains recommendations as well as descriptions of mandatory safety and health standards. The recommendations are advisory in nature, informational in content, and are intended to assist employers in providing a safe and healthful workplace."
While this publication is informative, I find it focusing on personal hygiene and is largely reactive vs. proactive. Pragmatic business owners need to plan for reopening.  This effort is a complex project that will require insight and input from others to succeed.  Treat it as such.
The open office concept that companies adopted years ago requires review and potential retrofitting to align with measures to reduce and eliminate exposure. Additionally, bathrooms and common areas need evaluation for use and sanitation. Ventilation systems need to evaluated to ensure the virus cannot travel throughout the office air.  Are employees required to wear masks?  If so, do they bring PPE, or will the company provide?
"Employers are obligated to provide their workers with PPE needed to keep them safe while performing their jobs."
Are policies written for employees to understand their's and the company's obligations in the workplace?
There are many areas of concern.
The cost to reopen correctly and maintain an ongoing safe environment will be costly for the business. It will take time to address, and require ongoing oversight to maintain.
I would like to believe that over the past several months, most of us have become acclimated to working from home and corrected any technical issues we encountered.  Once settled in, is your productivity more, less, or about the same?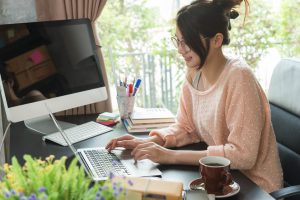 Why introduce the anxiety of returning to a potentially unsafe workplace if working from home is working for you, and the company realizes the same or better productivity overall?  If productivity is less, then maybe look to see why this is and seek to remediate any issues impeding productivity issues.
The cost to a company for one employee to become infected can be very costly on many levels.  An outbreak could be disastrous.
Work from home technologies have been here for some time.  It took this event to exploit the capabilities and show companies that it can work.  Internet speed bandwidth is arguably the most critical component for this to work.  When work and school from home started, the internet service providers took a hit with outages and significant performance issues.  No one and no company was prepared for the speed of this change. The immediate reaction took us all by surprise.  But we adjusted and made it work.
Access to our applications and data required little retrofitting as cloud technologies and secure connections, VPNs, are already in place or can be cheap.
If you have not done so prior, plan for the work from home environment. Communication platforms such as Zoom have become daily conference settings for us to stay connected.  Peripherals such as multifunction printers are modest investments to stay productive creating a real home office. But these expenses and changes in the workflow may be a drop in the bucket to recreating business as usual.  So let's not be hasty.
The most sensible statement I heard about how we can control our destiny is that "social distancing and wearing a mask will allow us the time for science to catch up." Let's enable science to catch up.
Need help?  We are here for you. 
Stay safe.