The term "CYBERSECURITY" rips through media like a wildfire.
From top-secret WikiLeaks to Jennifer Lawrence's hacked iCloud, cybersecurity has become an important part of our daily lives.

But what is cybersecurity? What exactly is protected? Where are we vulnerable?

DataGuardian defines cybersecurity as "the body of technologies, processes, and practices designed to protect networks, devices, programs and data from attack, damage or unauthorized access." In laymen's terms, it's the bullet-proof vest for your personal data. That sounds like a good thing, but how can you make sure that your computing devices, holding your confidential data, are protected? Can you even determine or confirm the level of protection they have?
Hackers Take a Byte out of Apple
Big tech companies such as Apple boast about having superior cybersecurity protection. By partnering with companies like Cisco and Aon which are networking hardware and insurance companies, respectively. These partnership alignments are fostered to provide security expertise in a way by preventing breaches and insuring integrity to users' data.

Apple's AppStore, which requires a stringent review process that includes stipulations to the development community to protect user data before apps can reach the store for distribution, is an example of preventative protection. Other providers like Android devices and Windows lagged in their review process which created issues with security and breaches.  In fact, Android still leads in malware infections among smart devices.
Read this Mobile Threat Report by McAfee, a leader in virus and malware detection and remediation.
It's pretty alarming.
So, with these precautions, how can events like the iCloud hacks be possible?
It comes back to the end-users' computing habits including:

The hackers obtaining your Apple ID and password via Phishing scams

The celebrity iCloud hacks, including the one that victimized Jennifer Lawrence and ultimately convicted the perpetrator were initiated via phishing scams.

There are a few things that you can do to protect yourself and avoid data breaches from the iCloud:
Set up two-factor identification for your Apple account (something that you know such as a password; something that you are such as a phone number).
Too Many Variables, Not Enough Insight
Our online world is getting even more complicated to manage or even understand.  Even with the above base protections in place, your own actions can put you at risk. While tech providers can ensure some information security, third-party providers, such as websites, email servers, and downloaded materials from the web can still put you and your data at risk. These services can be hacked and the providers don't always have to tell their users of past or ongoing risks. A security breach cannot always be avoided but there are certain steps you can take to help secure your own information.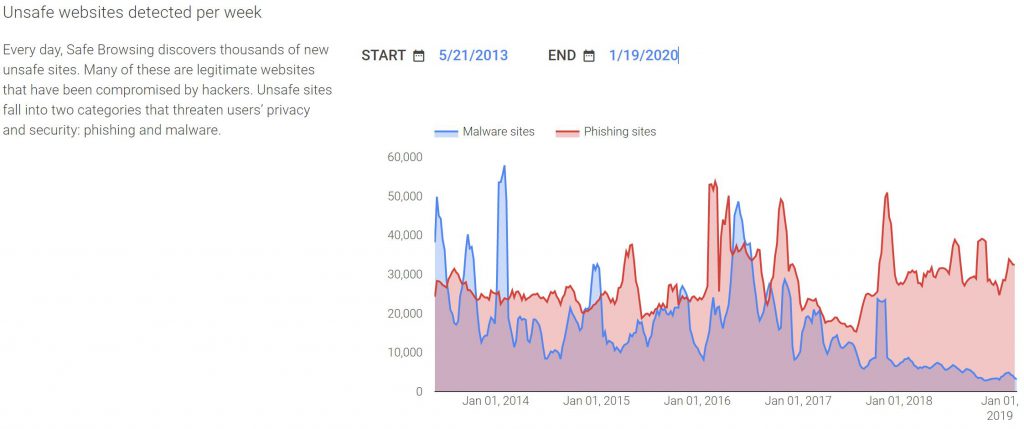 => Look up the site's credibility:
Enter the following URL into the web browser address line:
http://google.com/safebrowsing/diagnostic?site=
Entering the URL for the virus test site "
wicar.org
Website with benign virus to test virus software.
" to be presented with the following response: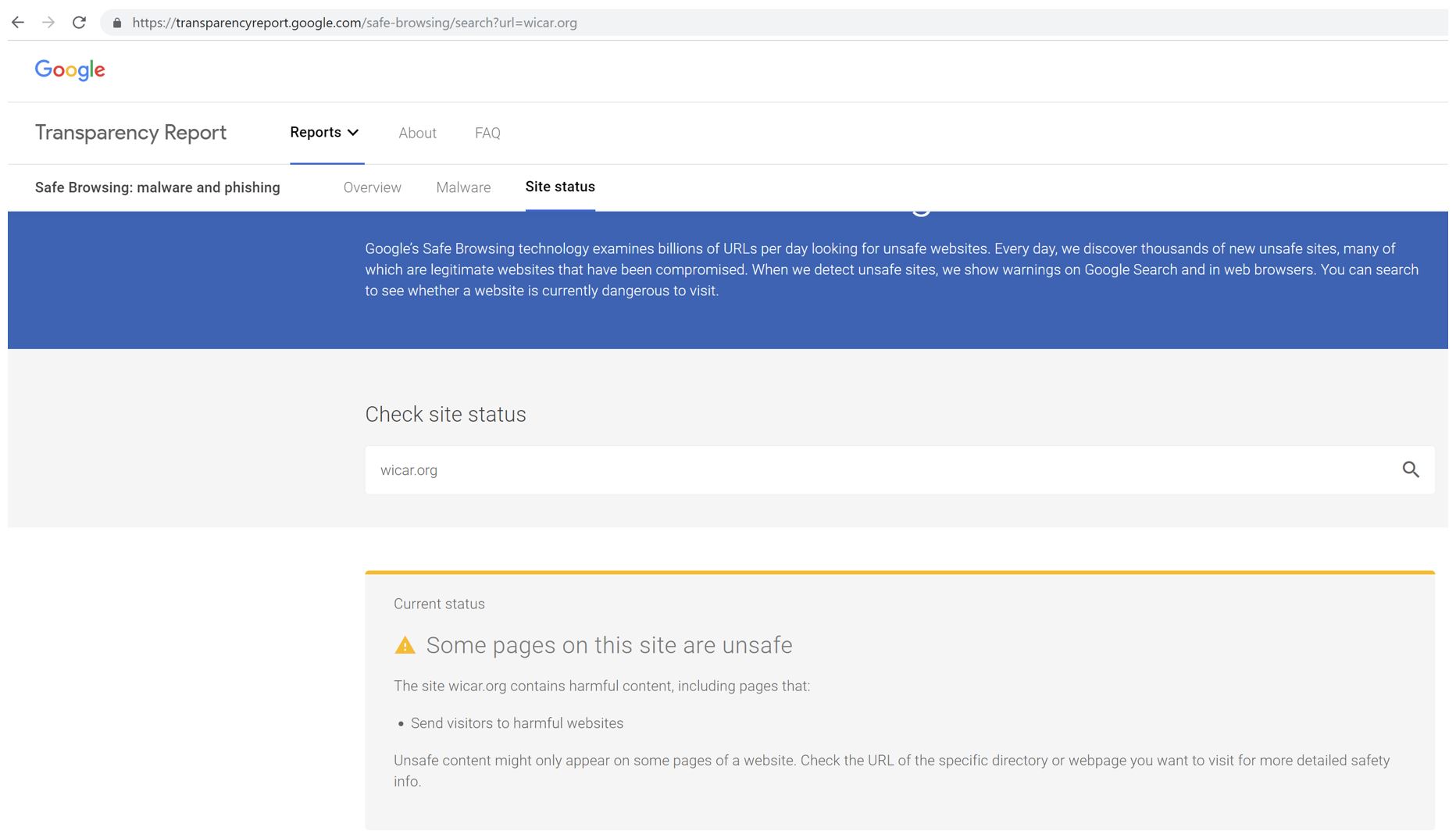 => For online payment, use a secure middle-layer option such as PayPal or Visa Checkout.
=> Don't open emails and especially attachments from un-trusted senders.
Another risk factor to consider when managing your personal data are public WIFI networks.
We explored this topic in a previous blog post.
In conclusion
The best defense is a good offense!

End-user vigilance will minimize the risks in the first place.

Being wary of phishing schemes.

Practice safe web browsing.

Keep your operating systems, smart devices and applications up to date with the current released software.

IT Acceleration provides a full-range of IT managed services, digital forensic and data recovery services.

Click to read how we recovered $268,000 from an international wire fraud scheme.